Devon County Council
.
TV Advert

Sky Adsmart System

Social Media Advertising

Social Views Exceed 100,000

160,000+ impressions

1,000+ direct enquiries

40+ New foster carers
Keep it reel
How do you create a TV advert about the benefits of fostering?Use real foster cares, that's how.
From big screen to mobile
The brief from Devon County Council's fostering team wasto create advertising assets that prospects would relate to,feel enthused by, be informed as to why fostering a childis a great thing to do and ultimately engage with Fostering Devon to become a foster carer themselves. No easy task, right? So we decided to create a video as the core piece, that kept it real, no actors, just real foster carers.
Creating the right impressions
By using mixed media including TV, Facebook, Twitter and Web, we made sure that as many carefully targeted people were able to view the Foster Carer campaign as possible within the agreed budget. With the TV advert campaign, we saw social media views exceed 100,000 and on Sky AdSmart we saw over 160,000 impressions.
Record breaking
Over 1,000 direct enquiries wereachieved over the 12 month campaignwhich has led to more than 40 new foster carers - the best results ever!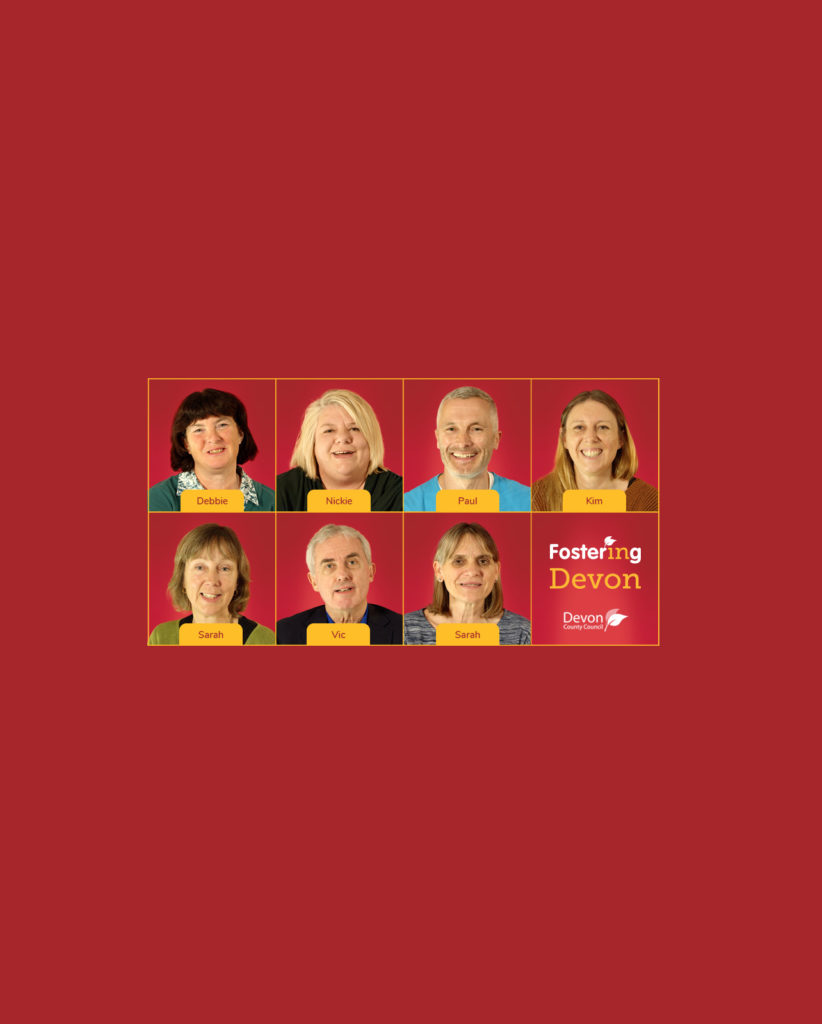 "Setting out to achieve 40 new foster carers was always going to be a tough ask, butWhite Space proved again, why we use them.From conceptual thinking, through to their detailed reports, they are a team we cantrust to consistently deliver results."
Rachel Mildon
Communications and Marketing Officer, Devon County Council
Check out more projects below...