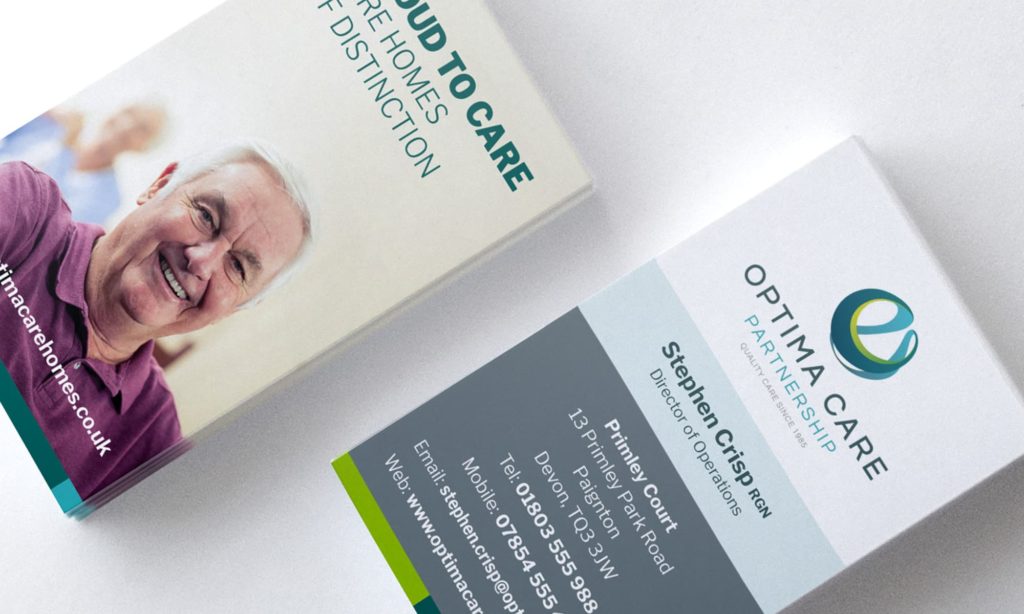 We were tasked with creating Optima Care Partnership a logo design & branding suite to include all stationery and brochures.
With the head office based in Weston-Super-Mare, Optima Care Partnership is a provider of effective quality care for older people. With facilities around the UK, each delivers a pathway of care for individuals with a complex or higher nursing need.
The Optima Care Partnership were looking for a complete refresh of their identity and supporting collateral, including corporate brochure, stationery (including Letterhead, Compliment Slip and Business Cards) and folder design. They were keen that the new identity appealed to their key target audience, namely care referrers, including the NHS. It needs to have an authoritative and corporate feel, yet not look too oppressive.
We created a new logo for the business that would be appealing to all stakeholders, this incorporated the anagram letters 'O', 'C' and 'P' that make up the company name. Each letter has a fluid appearance, with one letter seamlessly blending into the other, creating an infinite global loop. This purposeful treatment also helps to symbolise the interconnectivity of the many care homes across the UK.
We combined this brand identity and logo design with a carefully selected colour scheme, letterhead, compliment slip, business cards, and folder design, as well as a suite of photography.
To read about projects similar to Optima Care Partnership logo design & branding suite, check out our other blog posts.